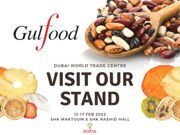 Gulfood Dubai 2022
03.02.2022 00:00
Greetings, We are excited to announce that we are attending Gulfood . We will be glad to meet you there.
Stand No: M-D32 M-E31
Happy Chinese New Year
01.02.2022 00:00
May the Year of the Tiger bring you good health, prosperity, success and good fortune!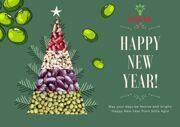 Happy New Year 2022!
31.12.2021 00:00
Dear friends Wishing you a very prosperous New Year from Sofia Agro! May the upcoming year be filled with success and wealth, and may your business grow bigger and stronger with each and every day.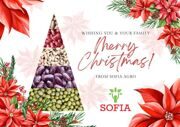 Merry Christmas!
24.12.2021 00:00
May joy and peace be yours during this happy season of Christmas. Merry Christmas from Sofia Agro!
Grand Festive Lunch with Gafta
11.12.2021 00:00
Warm regards from Sofia Agro, we are pleased to announce that we took part in the grand festive lunch with Gafta. It was very productive afternoon and a delicious lunch. We had the chance to meet Gafta's President Gavin Millar.
Big Thanks to Gafta for organizing such an event.
Loading to Belgium
19.11.2021 00:00
We are glad to announce that we are strengthening our relations with the Belgium market! We continue to increase our export volume to the European market.
Another shipment of Green Mung beans for our Belgium partners.